eMediaFinder Wordpress Plugin
eMediaFinder is available as a Wordpress plugin. The eMediaFinder WordPress plugin allows you to centralize all your media with a full digital asset manager. Upload all your high resolution images to your gallery and automatically create custom image sizes for your website.
Add an unlimited number of images to your gallery
Create albums and categories with customizable user permissions
Convert your images size preferences on the fly
All your files in one place. The best professional gallery builder for your Wordpress website.
You can download the plugin at wordpress or here. We recommend to use the latest version of wordpress, or 5.7+
Verify the latest version this way: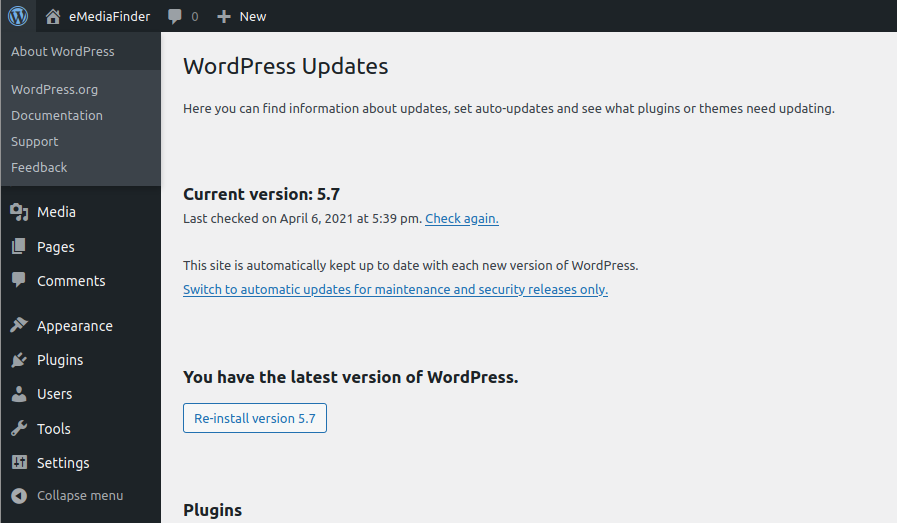 Install Plugin
Here are some images to install the plugin
Configuring the Plugin
Once the plugin is installed and activated, you can configure it. you will notice you can already add the block, since we are missing settings at this point. the block will look as following:
Setting up the Plugin
Configuring your block
You can now connect to your emediafinder site and start using your gallery
Final View!